No School Like the Old School – Corey & Susan Manke (July 2017)
Summer school is in session! The OLD school, that is. Very few people have dug as deeply into the lessons of the original Balboa and Bal-Swing dancers as Susan & Corey Manke. We are thrilled to bring them to Boston to share their learning with us July 15-16, 2017!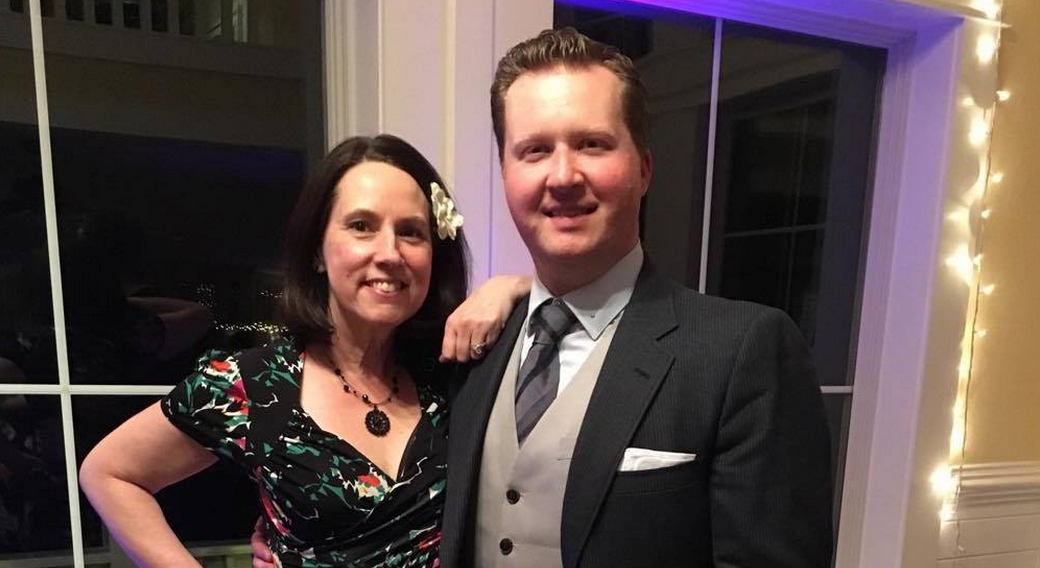 Join us for a weekend of workshops, plus a Saturday Night Shuffle dance and a Sunday Speakeasy immediately following the end of classes! Classes will run approximately noon to 5pm on Saturday and Sunday. Each day will have three 75 minute class sessions, with short breaks in between.
NOTE FOR NEWER DANCERS: The Corey & Susan classes are intended for intermediate through advanced/masters students. That means you must be comfortable with all the fundamental figures of Balboa and Bal-Swing. If you've never learned Balboa before, please consider taking one of our Fundamentals of Balboa series or crash courses. If you're a newer dancer still working on the basics, click through to Nelle's Balboa Boot Camp, a separate set of workshops for newer dancers with awesome international instructor Nelle Cherry, the same weekend of July 15-16 and in the same venue in a room just across the hall!
---
Registration opens Wednesday May 10 at 8pm eastern time.
Tier 1 (first 10 spots): $100
Tier 2 (next 10 spots): $120 ($110 for international registrants!)
Tier 3 (remaining 20 spots): $130 ($120 for international registrants!)
WALK-IN (if available!): $150 (includes Saturday Night Shuffle dance)
Our venue is space-constrained, so register early to make sure you get a spot — not to mention the INSANE first-tier price if you are really on the ball! Registration opens May 10 at https://bostonbalboa.wufoo.com/forms/w18p3esf10hy499/
Corey & Susan have sweet topics planned for these classes, including:
Dancing Behind The Beat / Thompson & Steinbrenner Basics
Counterbody / Dean & Nancy Raftery Basic
Hal & Marge Takier Choo-Choos / Adjusting the Volume on your Dance Tone
Fast Dancing / Dean's Back Pivots
The Lead Whisperer
Connection as a Texture in Pure Bal & in Bal Swing / Willie Desatoff-Inspired Out & Ins
BE A HOST! Fill out the Hosting Survey
REQUEST HOUSING! Fill out the Housing Request
---
Schedule
Saturday
12:00 – 12:30pm
Check-in for workshops at Ballroom In Boston, 300 Western Ave, Allston
12:30 – 1:45pm
Class
1:45 – 2:00pm
Break
2:00 – 3:15pm
Class
3:15 – 3:30pm
Break
3:30 – 4:45pm
Class
4:45 – 9:00pm
Time to get dinner, change, rest!
9:00pm – 12:00am
Saturday Night Shuffle dance at Ballroom in Bostonadmission included in weekend registration, or$8 dance-only pass (door price $12/ $10 with student ID)
Sunday
12:15 – 12:30pm
Check-in for workshops at Ballroom In Boston
12:30 – 1:45pm
Class
1:45 – 2:00pm
Break
2:00 – 3:15pm
Class
3:15 – 3:30pm
Break
3:30 – 4:45pm
Class
4:45 – 5:30pm
Head for the bar!
5:30 – 8:30pm
Balboa Speakeasy at Brass Union, 7 Union Sq, Somervilleadmission free, food & drink pay as you go
---
About Corey & Susan:
Corey and Susan Manke are Balboa and Swing dancers from Nashville, Tennessee. While Lindy Hop was their first passion, they soon discovered their true love of Balboa in 2004 fascinated with its connection, rhythms and partnering. They have spent over a decade studying the dance with many international instructors.
Corey and Susan are particularly drawn to the aesthetic, connection, and feel of the original dancers. They strive to implement these elements into their own dance style and reference these dancers in their teaching in order to preserve the original dancers' contribution to the dance floor.
They have been participants of The Balboa Experiment every year since 2010, where they have served as Guest Mentors, awarded "Honorary Fellows" and became "Distinguished Fellows" in 2016. Corey and Susan have been instructors at All Balboa Weekend, Bal-ast Off, Eastern Balboa Championships, Minor Swing, and other regional, national, and international events.
Corey and Susan have received placements at All Balboa Weekend and Bal-ast Off and are regular finalists in several national competitions. However, they enjoy the aspect of social dancing the most.