Nelle's Balboa Boot Camp (July 2017)
Summer school is in session for newer dancers too!
Join international instructor Nelle Cherry for Balboa Boot Camp July 15-16, 2017!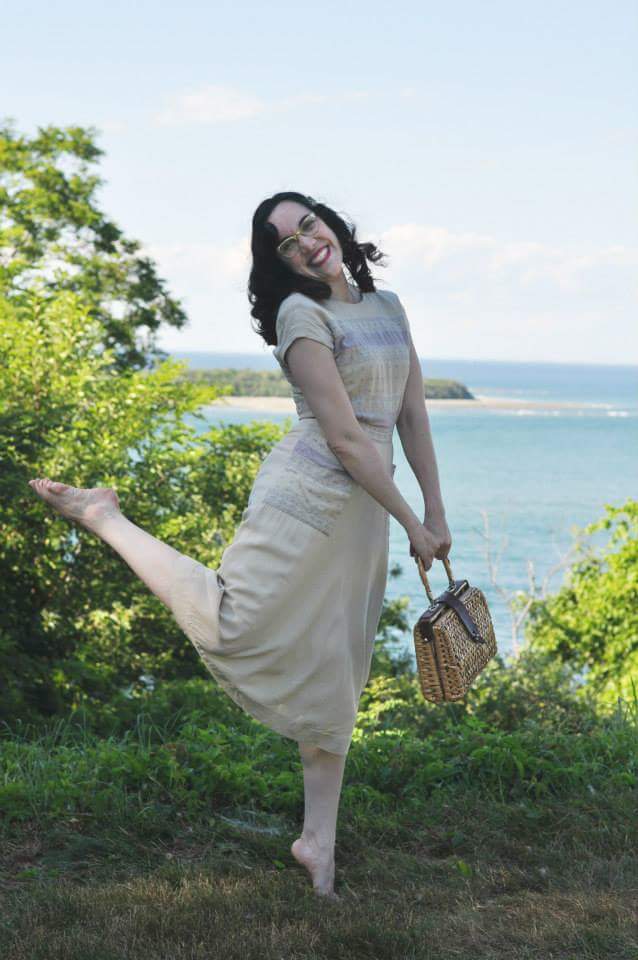 Balboa Boot Camp with Nelle Cherry will recharge your batteries and make your Balboa more dynamic and more fun! Each day will consist of two 75 minute class sessions, followed by a 75 minute practice period, where you can get personal feedback and collaborate with others to reinforce and integrate what you've learned. Saturday concepts will focus on Pure Balboa and begin to work on Bal-Swing patterns that focus on rotational momentum, and Sunday will continue with Bal-Swing patterns and lateral momentum.
Balboa Boot Camp registration also includes admission to the Saturday Night Shuffle dance and Sunday afternoon's Balboa Speakeasy is free as always!
This is the same weekend (and the same workshop venue) as the Corey & Susan Manke workshops for intermediate through advanced/masters students. We hope you will join in all the fun, and all the social dancing!
NOTE: while these classes are intended for newer students of Balboa, you are expected to be at least familiar with the fundamental movements and figures of Pure Balboa and Bal-Swing (ie up-hold and down-hold basics, ad libs, lollies, tossouts, out-and-ins and swivels.) If you've never learned Balboa before, please consider taking our Balboa Fundamentals A series or crash course when they are next offered.
---
Registration is open! IMPORTANT NOTE: if we do not get sufficient preregistrations by July 1, we will have to cancel this event. If the event is cancelled, your pre-registration payment will be fully refunded. (But we hope that doesn't have to happen!)
Our venue is space-constrained, so register early to make sure you get a spot! Register TODAY!
Pre-registration before July 14: $65
Walk-in price: $90 (includes Saturday Night Shuffle dance!)
---
BE A HOST! Fill out the Hosting Survey
REQUEST HOUSING! Fill out the Housing Request
---
Schedule
Saturday
12:00 – 12:30pm
Check-in for workshops at Ballroom In Boston, 300 Western Ave, Allston
12:30 – 1:45pm
Class
1:45 – 2:00pm
Break
2:00 – 3:15pm
Class
3:15 – 3:30pm
Break
3:30 – 4:45pm
Practice Time
4:45 – 9:00pm
Time to get dinner, change, rest!
9:00pm – 12:30am
Saturday Night Shuffle dance at Ballroom in Bostonadmission included in weekend registration, or$8 dance-only pass (door price $12/ $10 with student ID)
Sunday
12:15 – 12:30pm
Check-in for workshops at Ballroom In Boston
12:30 – 1:45pm
Class
1:45 – 2:00pm
Break
2:00 – 3:15pm
Class
3:15 – 3:30pm
Break
3:30 – 4:45pm
Practice Time
4:45 – 5:30pm
Head for the bar!
5:30 – 8:30pm
Balboa Speakeasy at Brass Union, 7 Union Sq, Somervilleadmission free, food & drink pay as you go
---
About Nelle:
Nelle has been a dancer her entire life with professional training in ballet, tap and jazz. But it wasn't until she was introduced to social dancing, particularly Balboa, in the spring of '06 that dancing truly became a passion. Since '06 she's trained under the most notable teachers from around the world. Competitively she has won, placed, and made finals in competitions around the world in both strictlies and mix-and-matches, helping keep the classic aesthetics of the dance alive. Teaching allows her to share this passion and experience with other likeminded dancers, as she strives to continually be inspired and inspire others through social and competitive dancing and travel!!
She currently resides in Southeastern Massachusetts where she works as an In Home Therapist when she isn't dancing!